Album release 30 September 2021
Featuring his deep, dark voice, soaked and smoked by thousands of gigs, from pubs to concert halls to biker bars from California to Kiruna, here is Picture Window, Allen Finney's new album. It's a collection of original, true grit songs, wrapped in producer Robert Ivansson's fine arrangements.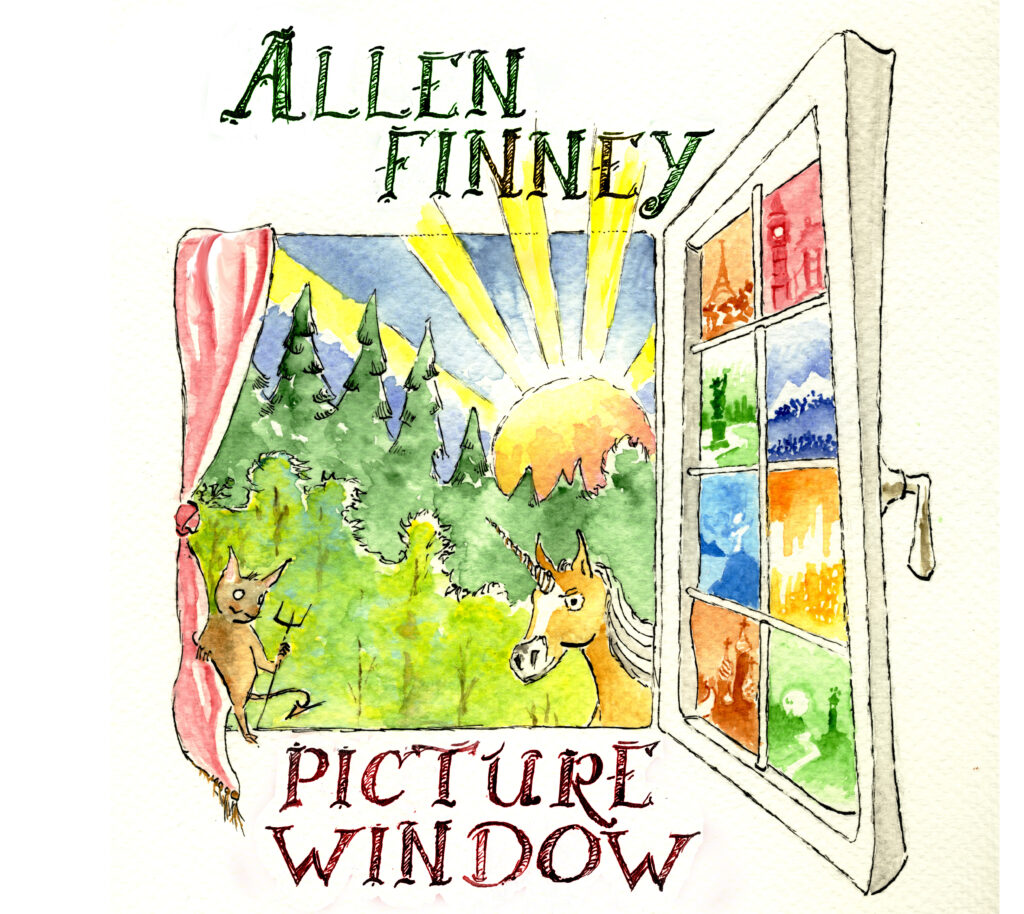 "This album is the third in a series of recordings produced by Robert Ivansson. I wanted to do a third one, because it felt necessary. As a balance. Like a three-legged stool, a triangle, a three part harmony, a waltz…
The next one will be different. We don't know how yet, but we're already thinking about it.
This recording, the playing: Sebastian's guitar work, Ted's piano, Roberts bass, and Max on Take a Little Walk. And all of the others. I'm awed and grateful for this Triology; Salt Breeze With Kites, In a Blue Frame, Picture Window. Thanks to everyone who was involved, especially Robert!"

Allen Finney, August 2021

All songs written by Allen Finney except Dust Wont Let Go (Finney/Ivansson)
Along with Allen Finney on vocals, harmonica and guitar, a group of excellent musicians contribute to the sound:

• Jörgen Wall, dröms, percussionJörgen Wall, drums, percussion
• Robert Ivansson, bass, double bass, backing vocals
• Sebastian Nylund, guitar
• Max Schultz, guitar
• Ted Hector, piano, organ
• Per Sjöberg, tuba
• Tore Berglund, saxophone, clarinet
• Leon Falk, trombone
• Jana Persson, backing vocals
• Hanna Francis, backing vocals
• Britta Bergström, backing vocals
Produced and arranged by Robert Ivansson
Recorded by Jörgen Wall at studio Kapsylen, Stockholm
Mixed and mastered by Robert Wellerfors, Boo Studio, Stockholm
Illustrations by Joakim Ceder, Stockholm
Download details about Picture Window here!