Salt Breeze with Kites – Allen Finney (22 October 2018)
A new album, Salt Breeze with Kites by Allen Finney, release due 22 October 2018.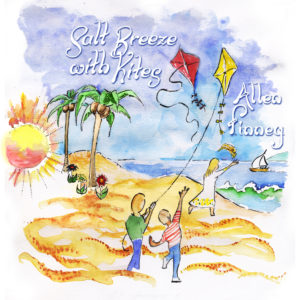 The multitalented American musician and song writer, Allen Finney, releases a collection of 11 roots/americana originals. The album is produced by the Swedish top musician and producer, Robert Ivansson. Allen's songs began with inspiration and were often extensively worked on. From somewhere between the Rocky Mountains and the Appalachian Mountains, with a taste of Mississippi muddy water, came the style. And then came Robert…
Along with Allen Finney on vocals, harmonica and guitar, a group of excellent Swedish musicians contribute to the sound. Christer Lyssarides, guitars and pedal steel, Robert Ivansson, electric and double bass and backing vocals, Jörgen Wall, drums, Ted Hector and Rickard Nilsson, organ, piano, Mikael Häggström, guiro, Ludwig Näsvall, shaker, tambourines, Mikael Augustsson, accordion, Per Nyberg, bass tuba, Albin Grahn, trumpet, Jana Persson, Charlotte Berg and Mona Johansson, backing vocals.
Detailed album info Salt Breeze with Kites
Walk – Mona Johansson (2017)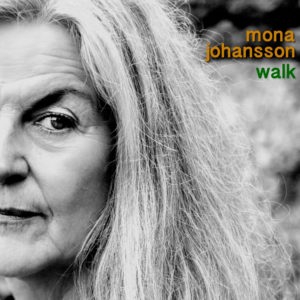 Mona Johansson's album Walk was released 1 December 2017. It's a collection of songs taken from the American blues and soul treasure. Mona has produced the album together with the guitarist Christer Lyssarides. In the collaboration between Mona's expressive voice and Christer's sensitive guitar playing, they create their own way of interpreting roots and blues.
Contributing to the sound is Mona Johansson, vocals and acoustic guitar, Christer Lyssarides, guitars and pedal steel, Björn Gideonsson, drums, Ralph Youngblood, bass, and Allen Finney, harmonica, vocals. Allen Finney is also songwriter to one of the tracks, "Take a little walk".  Detailed album info Walk.